THE WORD OF GOD IS YOUR SWORD. Scripture is the truth and will always triumph against wickedness and evil. There is a lot of power in knowing scripture, take time to memorize, visualize, and constantly repeat scripture. I've found repeating scripture in my mind to be the ultimate battleground against anxiety, fear and malicious thoughts that may enter the imagination. Memorize and repeat as you would a favorite song, phrase, or poem.
John 1:1 In the beginning was the Word, and the Word was with God, and the Word was God.
The enemy that you can't see with your eyes flees and burns from it due to the FEAR OF GOD because they know the rules and the truth of The Scriptures. You will encounter resistance as you grow into your journey with God…the enemy will lie, they will try to steer you off course, they will try and take ahold of your focus and attention into earthly matters that really aren't that relevant, they will use vibrations, they will use images, they will use frequencies, they will use the news, the media, radio shows, television shows, entertainment, etc…
This is why you must be aware of what you allow your mind to see this is why you must fight using scripture and believe it with all your heart, mind and soul, because any chink in your armor will be used against you.
Hebrews 4:12 For the word of God is quick, and powerful, and sharper than any two edged sword, piercing even to the dividing asunder of soul and spirit, and of the joints and marrow, and is a discerner of the thoughts and intents of the heart.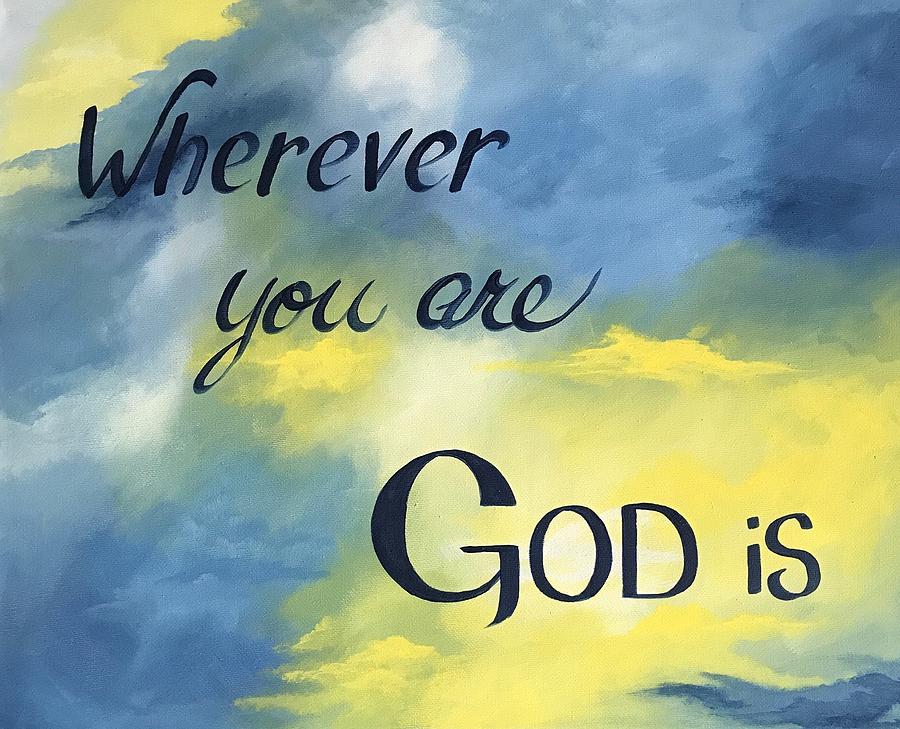 REMEMBER GOD IS OMNIPRESENT
HE IS EVERYWHERE, HE HEARS YOUR THOUGHTS,HE KNOWS YOUR INTENTIONS, HE HEARS YOUR SOUL, HE HEARS YOUR CRYS FOR HELP…HE LOVES YOU ALL, BUT YOU NEED TO HAVE A RELATIONSHIP WITH HIM AND CALL ON HIM AND TALK TO HIM EVERY DAY!
Proverbs 15:3 – The eyes of the LORD are in every place, beholding the evil and the good.
Jeremiah 23:24 – Can any hide himself in secret places that I shall not see him? saith the LORD. Do not I fill heaven and earth? saith the LORD.
Job 34:21 – For his eyes are upon the ways of man, and he seeth all his goings.
Colossians 1:17 – And he is before all things, and by him all things consist.
Matthew 18:20 – For where two or three are gathered together in my name, there am I in the midst of them.
Isaiah 43:2 – When thou passest through the waters, I will be with thee; and through the rivers, they shall not overflow thee: when thou walkest through the fire, thou shalt not be burned; neither shall the flame kindle upon thee.
Deuteronomy 31:6 – Be strong and of a good courage, fear not, nor be afraid of them: for the LORD thy God, he it is that doth go with thee; he will not fail thee, nor forsake thee.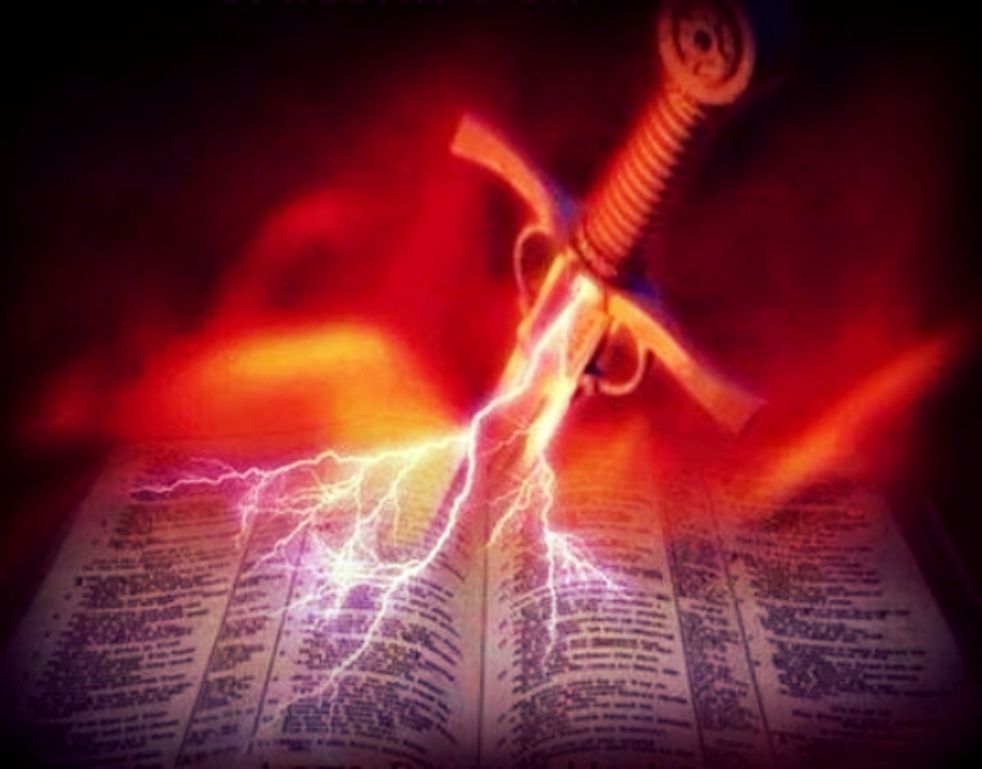 THE POWER OF THE WORD OF GOD
THE RULES TO FOLLOW HAVE ALL BEEN GIVEN TO US… THIS IS WHY SATAN DOESN'T WANT US TO READ THE ENTIRETY OF THE BIBLE TO STEER US AWAY FROM THE TRUTH ABOUT HIS AUTHORITY.
THIS IS WHY I AM HERE TO REVEAL TO YOU WHAT IS WRITTEN FROM OUR HEAVENLY FATHER THE CREATOR OF THE HEAVENS AND THE EARTH. THE CREATOR OF NOT JUST YOU AND I BUT OF SATAN AND HIS ARMY.
John 1:3 All things were made by him; and without him was not any thing made that was made.
THIS LIFE IS A TEST AND IS A SPIRITUAL WAR OF GOOD VS EVIL FOR YOUR SOUL.
GOD ALLOWS SATAN TO TEMPT US… BUT NEVER MORE THAN WE CAN HANDLE…UNLESS YOU CROSS THE LINE ON YOUR OWN… WE HAVE BEEN BLESSED WITH FREE WILL TO DO WHATEVER WE MAY PLEASE AND LIVE HOWEVER WE MAY PLEASE, WHICH IS WHY SATAN IS ALLOWED TO TEST YOU AND WILL DO ALL THAT HE CAN TO CORRUPT AND DECEIVE YOU.
James 4:7 Submit yourselves therefore to God. Resist the devil, and he will flee from you
1Peter 5:6 Humble yourselves therefore under the mighty hand of God, that he may exalt you in due time:
1Peter 5:7 Casting all your care upon him; for he careth for you.
1Peter 5:8 Be sober, be vigilant; because your adversary the devil, as a roaring lion, walketh about, seeking whom he may devour:
BUT IF WE REMAIN IN HIS LIGHT AND WE CALL ON HIS NAME WHEN WE'RE GOING THROUGH TRIALS IN THIS LIFE THEN YOU WIN.
THIS IS WHY YOU MUST ARM YOURSELVES WITH KNOWLEDGE OF THE SCRIPTURES
This is one of my favorite verses
Philippians 4:13 I can do all things through Christ which strengtheneth me.
What are some of yours?
#ThisBookIsLong #TheWordOfGod #Sword #DoNotFearThem #FearGod #Love #Shine #Jesus
As long as you know that God is with you in your journey of life, it doesn't matter who is against you.